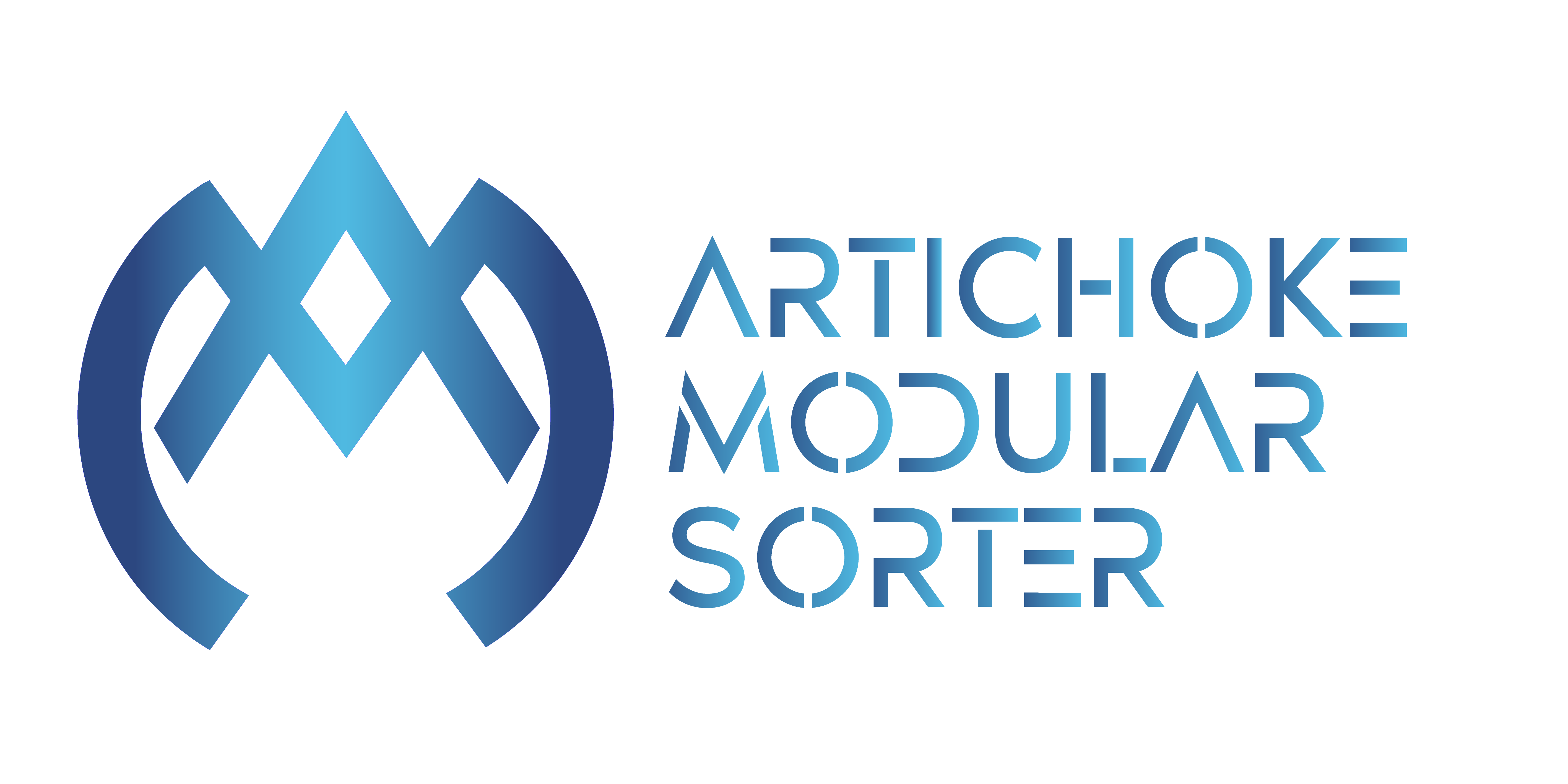 AMS
Artichoke Modular Sorter
The new generation of the Artichoke Modular System is based on the Swivel technology. It has been designed to be aggregate as multiple modules to reach high performances and high reliability.
The main technical features:
Modular approach

. The swivel can be composed according with the items to be sorted and the capacity required

High density of wheels and high grip rubber coated wheels

Brushless motors

. Each module is autonomous and controlled by a brushless motors to guarantee high performances, flexibility and reliability

Fully control of the rotation of the wheels

. Possibility to control the angle position of the wheels during the transport and the sorting functions

Fully control of the speed

. Thank the brushless motor, each module can be setting up with a different speed to have a fully control of the sorting trajectories

Minimising wear components

. Only one belt is installed on each module

Robust design

. Handled parcels weighting up to 50kg

Very high speed rotation

. To cover 180° rotation are needed only 300ms

High capacity of the system

. Up to 6K parcels per hour
Main benefits:
Modular elements

based on the parcel dimensions and capacity required

Minimization of friction mechanical components

thanks to use the brushless motor technology

Fast maintenance

maximized by the modular design, allowing "Plug and Play" maintenance in case of failure

Very low gap

between the wheels surface and the mechanical frame to increase the stability of heterogeneous items (standard and small, flat, carton box, polybags)

Bidirectional functionality

. Designed to run in both direction according with the inbound and outbound process;

Flexibility in its applications

. Same system enables merging and sorting as well as alignment and the distribution with different trajectories.
Singulation System
Based on the AMS technology, SAIET Engineering is developing a new system able to singulate parcels coming from a bulk, to be processed in a standard sorter.
No similar systems are available on the market
This system is halved in size and has the lowest consumption compared to its competitor.
Our aim is the space reduction, that means reduction in facility costs and flexible layout design, to be adapted for new and existing systems.
Roller Conveyor
48Vdc
Fully designed and assembled by SAIET Engineering, the new concept of roller conveyors is born to respond to important issues:
Go green tech
High safety solution
Low cost and very profitable (to face new markets)
Short lead time
Better spare parts management
Better parcel buffering in the systems
Plug and play
Each module is completely independent and connectable to the pervious and following one
48Vdc Brushless motorized rollers
Exclusively produced for SE by SITEM, a reliable partner of our main supply chain